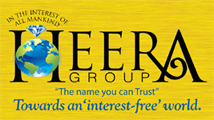 SOCIAL ACHIEVEMENTS
5th International Achievers Summit Bangkok Thailand.
International Achievers Award For Social Services
International Achievers Conference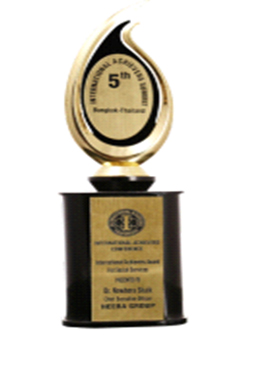 Mumbai Ratan Award 2013
For outstanding Contribution in the field of Education and Human Service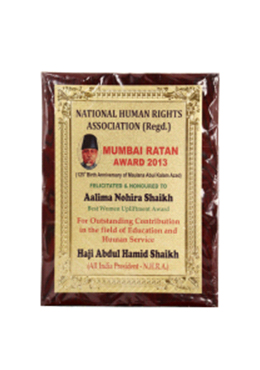 BUSINESS ACHIEVEMENTS
On July 6 2013,
"Best Business Leadership Award for Industrial Development" from IEDRA (Indian Economic Development & Research Association), New Delhi.
[Ms. Shaik received this award in a function, 'Ou tst a n d i n g Ac h i e v eme n ts & Na ti o n a l Development'. Media emphasized the fact that Ms. Shaik was the one and only Muslim women entrepreneur who got the award. IEDRA's selection process is known to be stringent and tough. She received this award from luminaries like Dr. G.V. Krishnamurthy (former Election Commissioner of India), Major. Ved Prakash (AICC secretary), Joginder Singh (former CBI director), Prof. S.S. Bhakri (Director of Institute of UN and UNESCO Studies), Ranjan Oberoi (Secretary General of IEDRA), and Justice O.P. Verma (former Governor and Chief Justice of India).]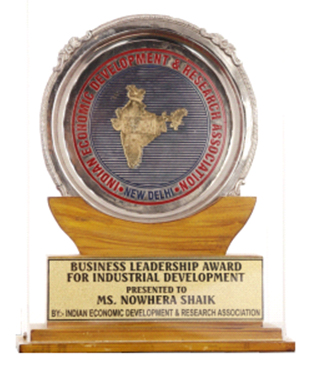 Best New Comer Brand Winner Award
Gulf Foodex Award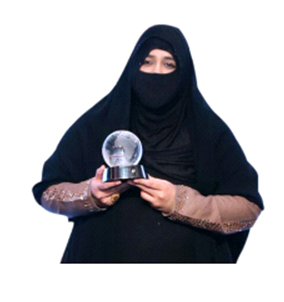 7th Farooq Ahmed Memorial Education Award 2014
Presented by : Hon'ble Kapil Sibal Hon'ble Oscar Fernades
Union Minister of India at Hindi Bhawan, ITO New Delhi
on 29 January 2014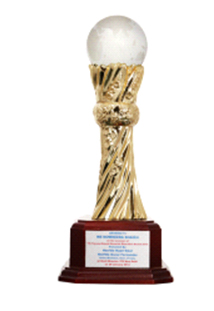 Bharat Gaurav Award 2014
Presented by :Shri Tariq Anwar Minister of State
food Processing Industries Govt. of India at
New Delhi on 9th January 2014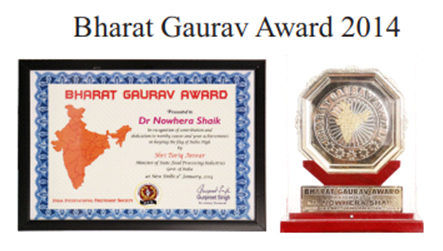 Rajiv Gandhi Shiromani Award
For Outstanding Individual Achievements & Distinguished Services to the Nation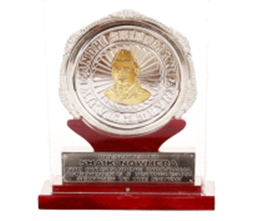 Fastest Growing Indian Company Excellence Award 2013
On the Occasion of 5th International Achievers Summit Bangkok-Thailand,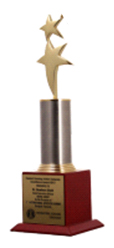 SOME OTHER AWARDS & RECOGNITIONS
"Good Business Award" from Emirates Gold (UAE).
"Gold Corporation Emirate" Certificate from Emirates (UAE).
"Best Transfer" from Heera Gold Charted from UAE (2011). v "Optimum Mineral Resources" Certificate from Good Quality Heera Gold Emirates (UAE).
"Leigh Holding Gold "Emirates Best Seller, Heera Gold" Certificate (UAE).
"Our Respectable Valuable Client" Certificate from Emirates Gold Securities (UAE).
"Quality Exporters, Heera Gold" Certificate from Govt. of Ghana.
"Our Good Client, Heera Gold" from Barclays Bank Ghana Limited.
"Best Client Award" from ICICI Bank India.
"Good Transition" Certificate from ICICI Bank.
"ASIA PACIFIC GOLD STAR AWARD" presented by the Economic Growth Society of India from Uzbekistan.


Confidence For All India Trade